Your location: home > about jingpeng
About JINGPENG
Jingpeng Machinery & Equipment (shanghai) Co.,Ltd. We specialize in the sales of all major brands both at home and abroad. Sales of import brands include SKF Swedish Bearings, FAG Germany bearings, INA Germany Bearings, TIMKEN Japan Bearings, NSK Bearings, NTN Bearings, KOYO Bearings, IKO Bearings, NACHI Bearings, EASE Bearings, THK Bearings. Domestic main three brands are Wafangdian ZWZ Bearings, Haerbin HRB Bearings, Luoyang LYC Bearings. For different customer groups, we in-depth cooperate with the manufacturers and distributors of domestic and international bearing in order to meet the needs of different customers. The aim of YOSO bearings is "to meet the demand for different types of customers." Our company provides best quality and fast delivery with reasonable price. Our company based on market with excellent quality, competitive price and various specification. We are concentrating on excellent quality, quick after-sale service, and first-class working team. It is our commitment to take responsibility for the quality of every single bearing and industrial product that we sell; it is our goal to satisfy every customer.
The main product we provide is as below:
-High precision full ceramic bearing&balls &structural parts
-Deep grove/Angular contact ball bearing
-Cylindrical /Needle /Tapered roller bearing
-Thrust ball/ Roller bearing
-Stainless steel and Non-standard bearing
-Jewel bearing
NSK Ball Screw.
1.High-Speed, Low-Noise Ball Screws BSS Series
2.Ball Screws for High-Speed Machine Tools HMD Series / HMS Series
3.Ball Screws for Twin-Drive Systems TW Series
4.Ball Screws for Small Lathes BSL Series
5.High-Speed, High-Load Ball Screws HTF-SRC Series/ HTF-SRD Series/ HTF-SRE 6.Series/ HTF Series
7.Grease Retaining A1 Seal HTF-ASRC Type/ HTF-ASRD Type
8.Highly Dust-Resistant Ball Screws V1 Series
9.NSK Ball Screws for Standard Stock Compact FA Series
Ball Screws with E-DFO Thin-Film Lubrication for Vacuum Environments
After years' efforts, our company currently has advanced equipment, a reliable quality controlling system and a highly spiritual management team, thereby providing a further guarantee of product and service quality. Insisting on the spirit of "Quality First, Honesty First", we sincerely welcome customers from both at home and abroad to cooperate with us for mutual benefits. If you are interested in any of our products, please feel free to contact us for more information. We can do our best to supply high quality products with competitive prices, excellent services and prompt delivery.
京澎机械设备(上海)有限公司—日本NSK上海传动经销商,专业销售NSK轴承、NSK直线导轨、NSK直线滑块、NSK滚珠丝杆、NSK交叉滚子轴承、NSK直线轴承等精机产品,同时本公司还经销日本THK的滚珠丝杆,THK直线导轨,同时公司提供高精密的丝杆支座,公司备有大量库存,确保原装进口,能为您快捷供现货,同时技术服务中心还能为您提供产品咨询、产品演示和培训。我们还将一如既往地根据客户服务,以满足客户需求为己任,超越自己,超越未来。
主营产品:
滚珠丝杠,包括:高速静音滚珠丝杠BSS系列
高速机床专用滚珠丝杠HMD系列
双驱动专用滚珠丝杠TW系列
小型车床专用滚珠丝杠BSL系列
高负载驱动用滚珠丝杠HTF系列/HTF-SRC系列/HTF-SRD系列/HTF-SRE系列
润滑脂密封性高速、高负载滚珠丝杠A1系列
润滑器NSK K1™
强防尘异物工况专用滚珠丝杠V1系列
NSK标准库存滚珠丝杠小型FA系列
真空工况专用薄膜润滑E-DFO滚珠丝杠。
直线导轨,包括:标准NSK直线导轨NH系列/NS系列
标准NSK直线导轨LH系列/LS系列
NSK直线导轨微型PU系列/PE系列,高精度NSK直线导轨高精度系列
强防尘NSK直线导轨 V1系列
润滑器NSK K1™
真空工况用薄膜润滑E-DFONSK直线导轨
滚珠丝杆广泛用于汽车、机床和采矿机械。我们公司也可以根据你的图纸或样品来设计产品。经过多年的努力,我们公司目前拥有先进的设备、可靠的质量控制体系和高度的精神管理团队,为产品和服务质量提供了进一步的保证。公司本着"质量第一,诚信至上"的精神,竭诚欢迎国内外客户前来洽谈合作,共创双赢。如果您对我们的任何产品感兴趣,请随时联系我们索取更多信息。我们能以极具竞争力的价格,优质的服务,及时的交货,为您提供优质的产品。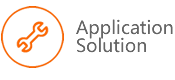 We specialize in the sales of all major brands both at home and abroad. Sales of import brands include SKF Swe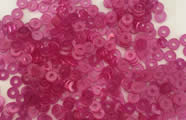 Precious stone bearings are used in instrumentation. Bearings bearing instrument load is small, but to rotate